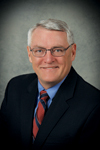 A. Charles Schultz, JD
Charles Schultz is a California attorney who specializes in charitable giving and estate planning. He is President of Crescendo Interactive, Inc. and is the principal author of Crescendo Planned Giving Software and the GiftLegacy eMarketing System. In addition, he is editor for the GiftLaw.com charitable tax planning website, the GiftLaw Pro charitable tax service and also edits the weekly GiftLaw and GiftLegacy e-newsletters.
Charles writes, speaks and publishes extensively. He teaches over 50 planned giving seminars per year and is the creator of GiftCollege.com, an Internet education program for gift planners and professional advisors. Charles assists a select group of business owners/trustees of major charities in charitable estate planning. He received his law degree from the University of Michigan. He also is Chair of the Board of the Christian Foundation of the West.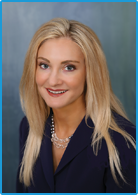 Kristen Schultz Jaarda, JD, LLM
Kristen Schultz Jaarda is Executive Vice President of Crescendo Interactive, Inc. She specializes in charitable tax planning and online marketing for major, planned and blended gifts. She is responsible for product development and customer service for Crescendo's cloud suite. She is a nationally recognized speaker, conducts nationwide seminars and webinars and is a principal faculty member of GiftCollege.
Kristen serves as a board member for the American Council on Gift Annuities (ACGA). She is Chair of the ACGA Research Committee and a member of the ACGA Rates and State Regulations Committees. She also serves as an Editorial Advisory Board member for Planned Giving Today, Committee Member for the ABA Charitable Planning and Organizationís Group, past Legislative Chair and a board member for the Partnership for Philanthropic Planning of Greater Los Angeles (PPP-LA), a member of the Ventura County Planned Giving Council and a committee member and volunteer for several California charities. Visit her blog at blog.crescendointeractive.com.
Previously, Kristen served as Counsel to the Assistant Secretary of Education in Washington, D.C. and was Oversight Counsel to the U.S. House Committee on the Judiciary. Prior to that, she worked in a public affairs law practice. Kristen graduated from UCLA School of Law where she was Law Review Editor. She completed her Tax LL.M. with honors at Loyola School of Law. Kristen is a member of the California State Bar, D.C. Bar and the Maryland State Bar.
Christopher Jaarda, JD
Chris is an attorney and heads Crescendo's legal team. His responsibilities at Crescendo include client education, tax planning support, teaching at seminars, writing for Crescendo publications and leading Crescendo's GiftAttorney program. Chris has extensive experience in the use of social media in the context of charitable communication, outreach and fundraising. He has previously worked in private legal practice; as an attorney on Capitol Hill; for several charities in the Washington, D.C. area; and as a strategy and communication consultant to various charities. He holds a B.A. from Furman University, in Greenville, S.C. and received his J.D. from Villanova University School of Law just outside of Philadelphia, Pennsylvania. He is admitted as a member of the State Bar of Michigan, the Pennsylvania Bar Association and the New Jersey State Bar Association.